It depends how cheap the extension cable is. The Data lines should work also for longer cable,
but depending on how much power is needed and how much resistance (how cheap) the power line wires are. It may or may not work, with one cable while it will not work with another. Unfortunately you cannot deduct from the diameter of a cable on the resitance, unless you measure it.
EIther use an active USB cable or add a USB Hub at the end to provide the power.
Statistics: Posted by snn47 — Tue Jul 17, 2018 5:02 pm
---
Would be nice to have an actual hackrf shootout. I think we can agree that the clones are ethical.
No balun? A SW antenna straight into a 50 ohm input??
Why would somebody want to buy a clone at about the same price of the original? There is no guarantee that it will be an exact copy, circuits could be semplified and filters not properly tested or components could be also clones with higher tolerance. The more we talk about them the more people is advised to pay attention to what the buy.
Of course there will always be dumb asses like the ones that keep on buying the obsolete BA5SBA chinese box.
I'm currently using my setup with the 10 feet / 3 meters USB3 extension cable without any problems.
Statistics: Posted by Remon — Tue Jul 17, 2018 2:57 pm
---
I have a 2 meters aluminum mast tube on the attic with a Diamond X30 antenna mounted on top. On the attic is also my Raspberry Pi rtl_tcp server with a double shielded USB 3.0 extension cable to my RTL-SDR dongle. My idea was to mount the dongle with cable ties to the bottom of the mast so it can dissipate heat to the aluminum mast. In this scenario I only need 2 meters coax from the dongle to the antenna.
My question: can I do this or do I need to isolate it because it can cause ground loops or current leaks/static?
Statistics: Posted by Remon — Tue Jul 17, 2018 2:56 pm
---
Can you show some Images?
Here we have some Similar think on VHF but I cant decode it.
Statistics: Posted by Username — Tue Jul 17, 2018 2:19 pm
---
Sure I follow the Steps but NADA!
I try to use:
https://www.rtl-sdr.com/rs41-radiosonde ... -software/
but nada the Software show just scanning or so.
SondeMonitor show me the Audio Signal but nothing elease no Data nothing.
So what is wrong?! 6000hz Bandwith, NFM.
Statistics: Posted by Username — Tue Jul 17, 2018 2:16 pm
---
SWEET! Thank you Barbara. Heading there now to order a few! 😉
Over on our store we've just released two new products for sale. The first is a metal case upgrade kit for the SDRplay RSP1A. It is similar to the previous enclosure that we sold for the RSP1, but no longer comes with an included BCFM filter since the RSP1A has this filter built in as a software switchable option.
Instead we've included a portable 7 meter (23 feet) long wire antenna spool (Tecsun AN-03L) with SMA adapter, and an 11 cm to 48 cm adjustable SMA telescopic antenna. The 7 meter antenna is great for HF SWLing, and neatly rolls up into the spool for travelling. The telescopic antenna is a portable VHF/UHF antenna that can plug directly into the SMA port of the RSP1A. Both antennas fit neatly into the supplied semi-hardshell carry case. The set costs US$29.95 including shipping and is available on our store, and will be on US Amazon in a couple of weeks.
The second product is the portable antenna set just by itself. The set includes the 7m Tecsun AN-03L antenna spool, the mono plug to SMA adapter and the 11 cm to 48 cm telescopic antenna. It can be used on any SDR with SMA ports. The set costs US$11.95 and is also available on our store. It will also be on Amazon in a couple of weeks.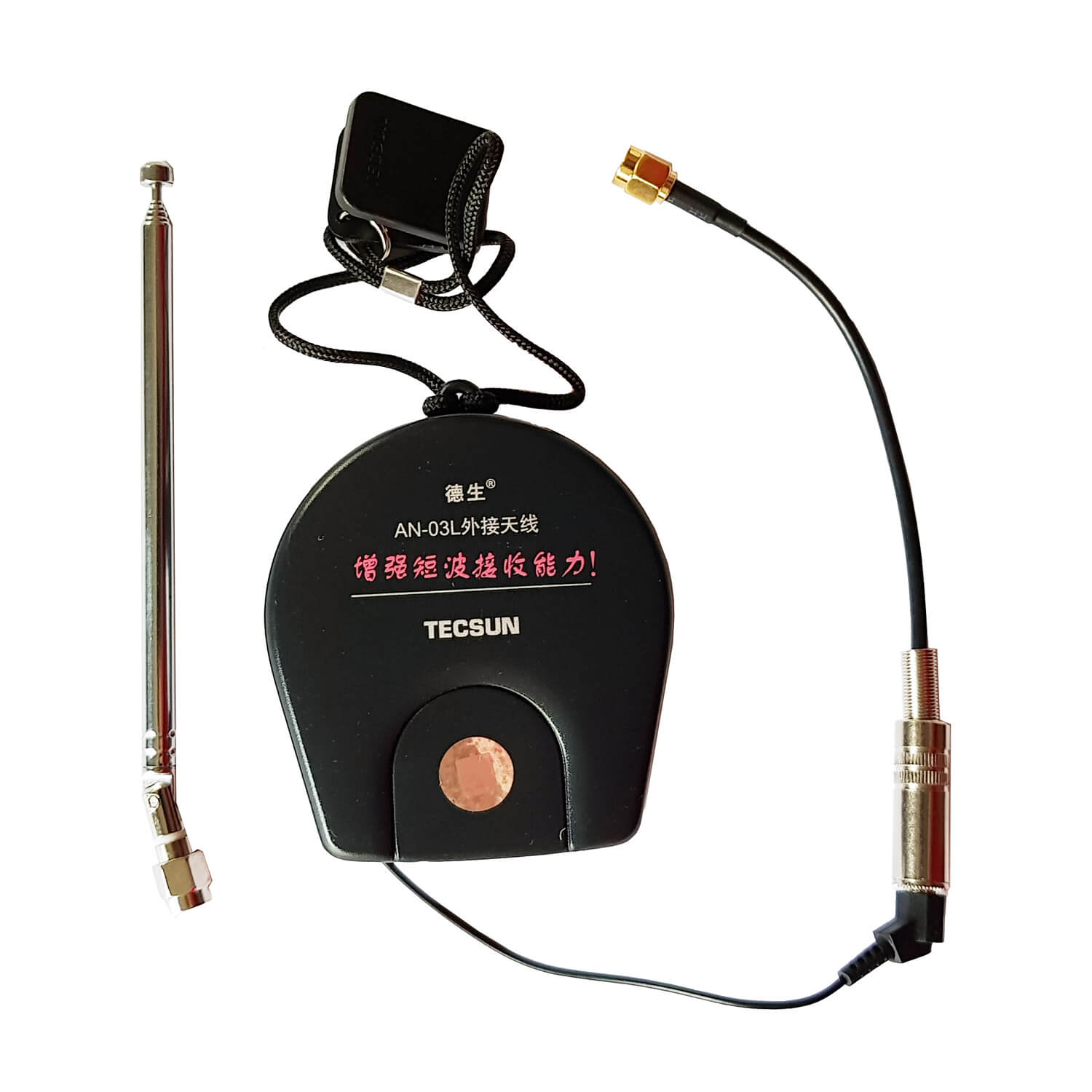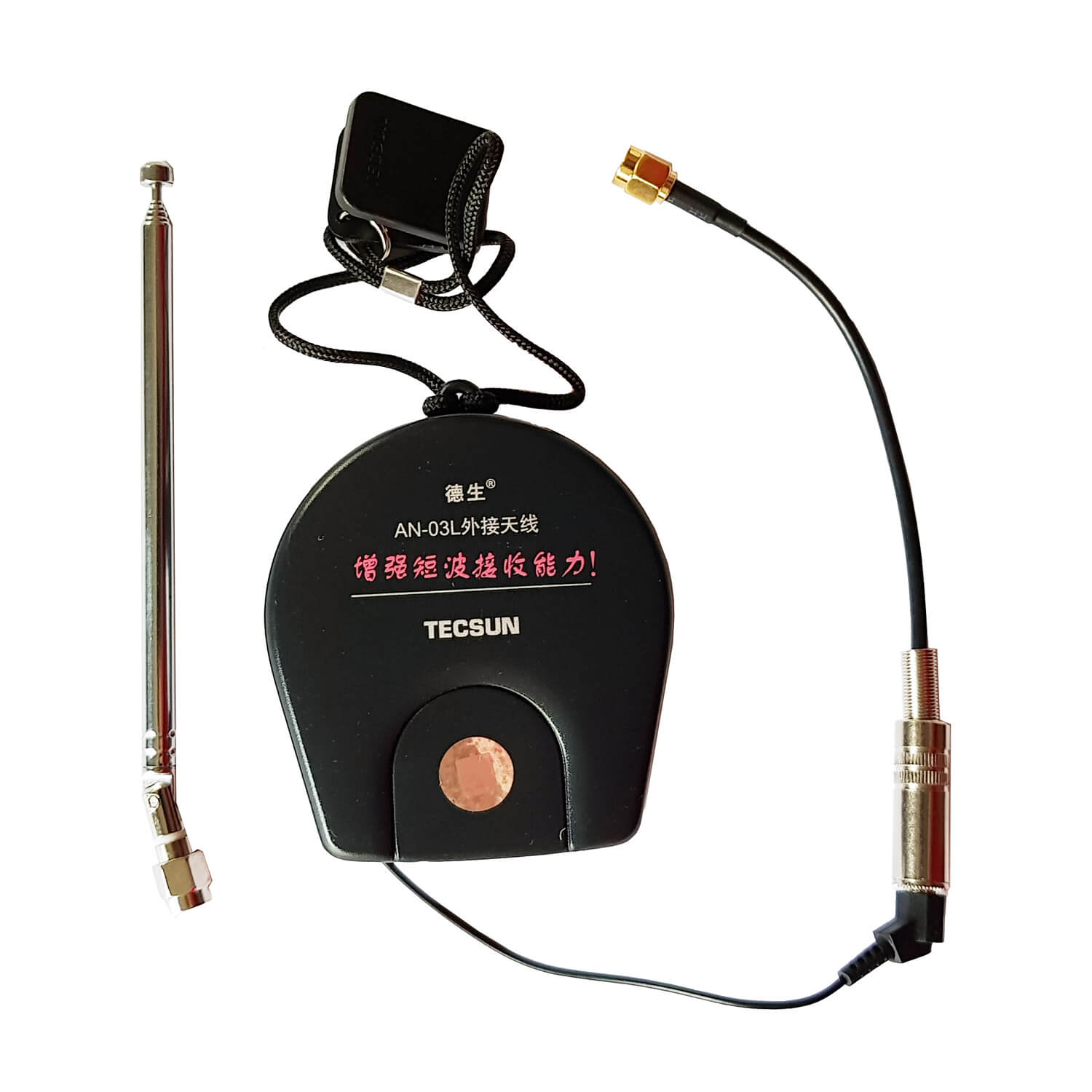 The post New Store Products: SDRplay RSP1A Metal Case Upgrade + Portable Antenna Set appeared first on rtl-sdr.com.